Talking Horses: Harry Skelton is crowned champion jumps jockey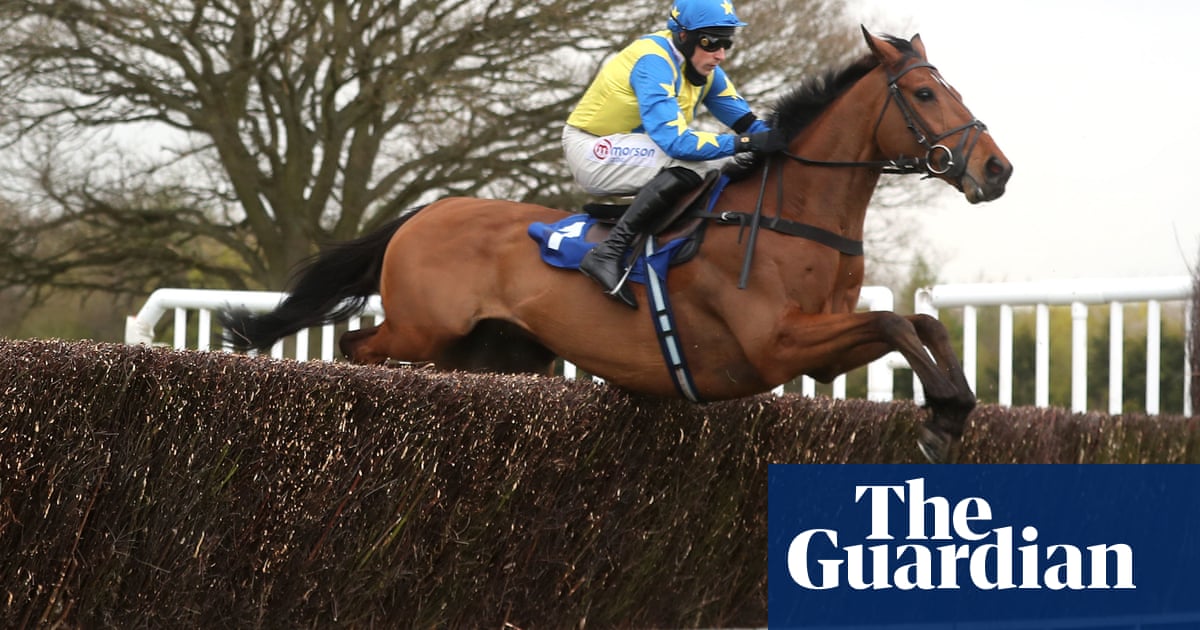 Harry Skelton will be officially installed as Britain's champion jockey over jumps at Sandown on Saturday after the defending champion, Brian Hughes, rode just one winner at Perth on Thursday afternoon, leaving him 10 adrift of Skelton in the title race with just seven booked rides left in the 2020/21 campaign.
Hughes seemed well placed to defend his title at the turn of the year but Skelton's progress in recent months has been relentless and he grabbed a lead which eventually proved decisive at Southwell on 13 April.
All but a handful of Skelton's 150 winners so far this season have been trained by his brother, Dan, and the rider said on Thursday that a winner for the stable on 20 February gave him the belief that a first riding title was within reach.
"Shannon Bridge [at Ascot] was the turning point when I knew we had some fresh horses to go at," Skelton said. "That is a big plus, [to have] horses that hadn't been racing over the winter, and I knew Dan's planning.
"I know what he's capable of, when he's got something in his mind, you'd be doing well to get it out of his head. Once I had a sniff of something, I'm a competitor and I was willing to give it my all. Shannon Bridge was the point when I knew I was close enough that it was possible."
Speaking on a conference call organised by Great British Racing, Skelton also paid tribute to all the staff at their yard, including Tom Messenger, Skelton's assistant trainer, who has driven the jockey to all corners of the country in recent weeks in pursuit of winners.
"I hope the people who have helped me get here will realise it might be my name there, but it's a part of them as well," Skelton said. "All the staff at Lodge Hill, I hope they can get a kick out of it and realise it is down to them. Tom Messenger has been great the whole way through. Quite often he's the one to deal with me when we get back in the car when things haven't gone to plan. He's the first one to hear about it, but he'd always put me right and we'd move on to the next thing.
"Ian [Popham, Skelton's agent] has been amazing, he's my best friend and grafted hard over the last eight to 12 weeks, he's done all he can to try to get me as many good rides and winners as he can."
Halvin appeals against 21-day ban
Robert Havlin, the No 2 rider to John and Thady Gosden, confirmed on Thursday morning that he will lodge an appeal against a 21-day ban for "failing to take all reasonable and permissible measures to obtain the best possible placing" on the Gosdens' colt Stowell in a novice event at Lingfield on Wednesday.
Stowell, who was making his racecourse debut, finished just a head behind his stable companion Polling Day, the 2-9 favourite with Frankie Dettori aboard, after staying on strongly and making up several lengths in the straight. This was despite, in the words of Timeform's race-reader, "Havlin seeming at pains to give him as easy an introduction as possible".
Havlin told the stewards that Stowell, a 16-1 chance, is "a fragile type" with "a high knee action", and that Gosden had instructed him to ride "hands and heels and not to use his whip". He also stated that while he was happy with his position in the early stages, "the pace had slowed at half-way which he felt had not benefited" his horse, and that in his opinion, Polling Day was idling in front and so "it appeared that Stowell had finished faster" than was actually the case.
A representative of John and Thady Gosden at the inquiry stated that "he was happy with the ride and that it accorded with the instructions given", adding that the trainers were "very pleased" with his first run.
If the appeal is unsuccessful, Havlin will be out from 5 May to 8 May and then from 10 May to 26 May, ruling him out of the big three-day meetings at Chester and York.