Talking Horses: BHA denies claim that staff get less than living wage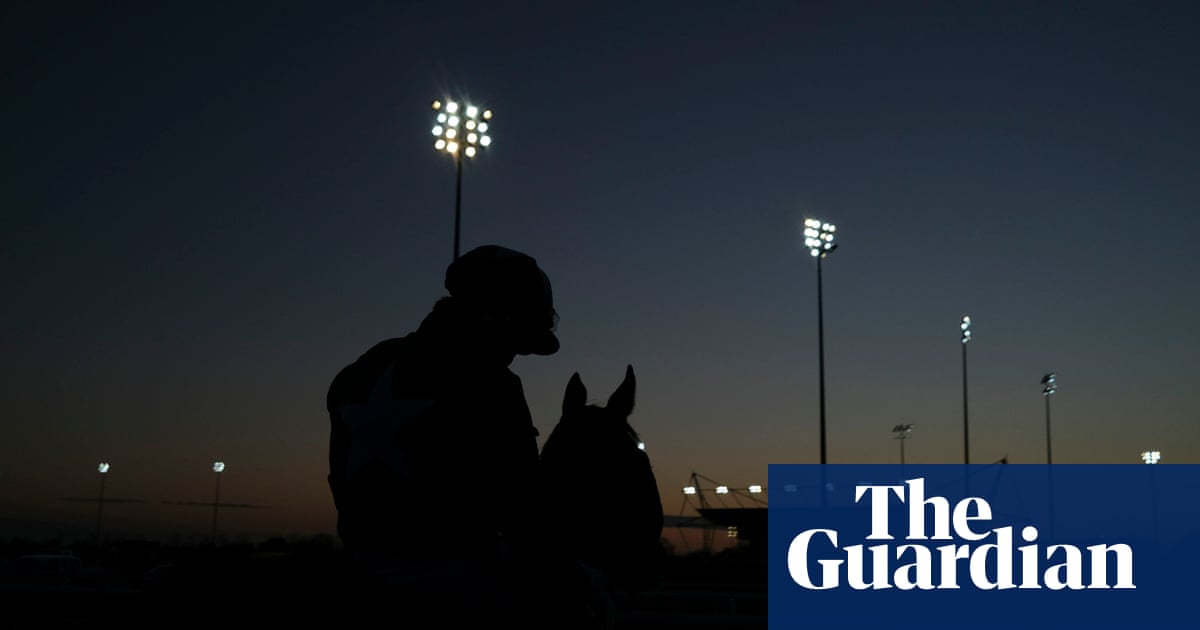 Racing's ruling body has denied that any of its London-based staff are earning less than the city's living wage, contradicting a claim made by its outgoing chief executive, Nick Rust, in a valedictory TV show broadcast several times over the Christmas period. Rust made the claim in order to back up an assertion that the British Horseracing Authority is "considerably cheaper" than equivalent bodies in other major racing nations.
During an hour-long programme labelled 'Rust's Reflections' on Sky Sports Racing, Rust said: "If you look at the average salaries of people who work here, we have a considerable amount of people who, even though they're based in London, some of these people, are earning less than the national average wage and sometimes in London not hitting the living wage."
The London living wage, calculated to reflect the higher cost of living in the capital, was raised to £10.85 per hour in November. Having checked twice, the BHA insists it has no London-based staff earning less than that, whether working full-time or otherwise.
Asked for an explanation, Rust told The Guardian: "If the BHA team says there are none below, then I'm probably out of date now, though we did have some in London below that level at one point. We did make an effort to bring up the lower salaries a bit, within the limited context of what was possible."
Rust, whose term as chief executive ended at New Year, declined to answer further questions, including whether he should have checked the accuracy of such a point before using it in support of his contention about funding, and whether it would reflect poorly on him if, as he believed, London staff were getting less than the living wage after he had been chief executive for six years.
On the same programme, Rust stated his own salary for 2020 as being £320,000. The BHA said it could not verify that figure until its finances for last year had been audited but it is thought to be in line with a publicised salary cut taken by executives during the shutdown last spring. Rust's pay for 2019 was £434,000 according to the BHA's annual report.
It is not the first time Rust has relied on questionable data during a public appearance. While setting the context for his views on whip use, he told a meeting of stable staff that "98% of people under the age of 30 have never seen a horse". In order to illustrate a point on society's changing views about animals, he asserted in another TV appearance: "There are offices in London now which don't have milk in the fridges … because milk is bad. Milk leads to cows being forced to be milked."
Friday's best bets
Hoo boy, two cards of 'bumpers for jumpers' and a twilight on the Fibresand. From a betting perspective, this must rank as one of the least attractive Fridays in the calendar, but it's that time of year.
When backing a horse, I find it encouraging if it appears connections may have been aiming at the race for some time. With these hastily arranged fixtures, that just can't be the case and opportunism is the quality to be valued in a trainer here.
It looks like Fergal O'Brien has found a good opening for City Derby (11.50), who achieved that rare thing on his debut, an unseated rider in a race without obstacles. It was hardly his fault, as a rival fell in his path.
Having been well supported that day at Hereford, he appeared to be in trouble on a testing surface but had made up a good amount of ground from the back to get involved and should be hard to beat on Lingfield's Polytrack. He's 5-2 because the market is interested in a well-related newcomer from Nicky Henderson's yard but her illustrious sibling, The Giant Bolster, failed to win a bumper in two attempts and surely the team behind Diva's Mix would be happy with a fair showing here.
Master Burbidge is favourite for the next but he's been beaten off modest ratings in his last six runs on the all-weather and his jumps form is regressive. At 4-1, Rose Of Aghaboe (12.20) is of more interest, having moved past him in the chase ratings this winter. She beat 15 rivals in a Warwick bumper last season and gets 7lb from the favourite just for being female.