South African teams are happy post-divorce but has Super Rugby lost its bite? | Daniel Gallan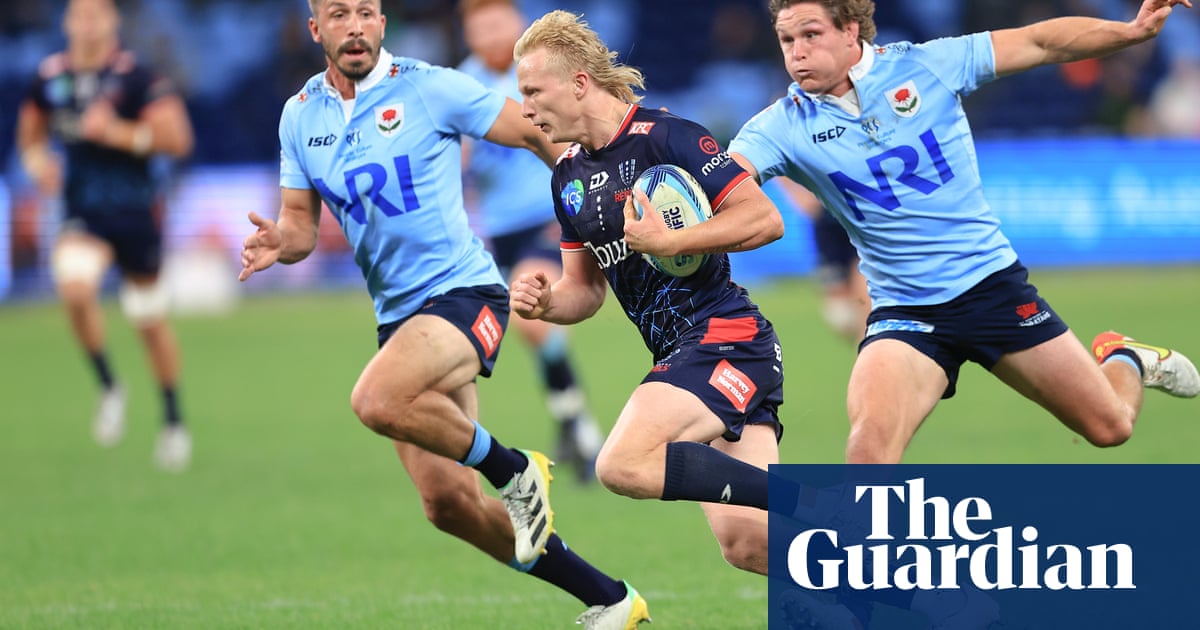 For 26 years club rugby in the southern hemisphere had a distinctive flavour profile. There have been some interesting garnishes, with produce from Japan, Argentina and, more recently, the Pacific Islands enriching the plate. But from the dawn of the professional age in 1996 until the Covid-enforced hiatus in 2020, the three main ingredients have come from New Zealand, Australia and South Africa.
But now Super Rugby has "lost a bit of spice", at least according to John Plumtree, the now Durban-based Sharks coach and former All Blacks assistant.
"It's not the same flavour; the physicality is down," said Plumtree, who also led the Hurricanes in Hobart. "You still get the odd good game and derby game, but unfortunately the Australians, apart from the Brumbies, haven't really lived up to being competition for the top sides in New Zealand. The Springboks and South African sides are certainly missed."
It's been two years since the South African franchises – the Stormers, Bulls, Lions and Sharks – ditched their compatriots across the Indian Ocean to join the United Rugby Championship which includes teams from Ireland, Wales, Scotland and Italy. The Stormers will defend their title next weekend against Munster in Cape Town. And though no South African outfit progressed beyond the quarter-finals in the European Champions Cup in their inaugural season, there were enough positives to give hope that one could soon lift the continent's most glittering prize.
Clearly the South Africans are coping just fine since the divorce. And, if we're honest, their previous relationship had its issues. Super Rugby had become bloated beyond recognition by 2019 with a confusing conference system turning fans away. Then there was the travel which asked players to traverse up to 11 different time zones for away games. It wasn't sustainable. When the offer came to forge a new alliance elsewhere, SA Rugby jumped at the opportunity.
"There was this myth, that maybe had a little truth to it, that the South Africans were being treated badly by Australia and New Zealand," says Shaun Lilford, of the Rugby Bits podcast in South Africa. "Fans were fed this information that they were kicked out, which SA Rugby seemed more than happy to perpetuate. I don't think it was as one sided as a lot of fans feel."
The Bulls, with their three titles between 2007 and 2010, were the only South African team to win the competition. That's a success rate of 11.5%. The Lions, for most of their stay in Super Rugby, were rubbish. While the Stormers and Sharks flattered to deceive. The indomitability of the Springboks fostered a sense of entitlement that seldom materialised into anything tangible at club level.
"As far as a spectacle goes, it's see you later South Africa, pack your bags," says Blake Leanord, from Sydney-based Rugby Report Card. "It's been great without them. The time zones and the travel made it feel like it wasn't a real competition. The last few seasons especially teams were taking the mick. But the competition now feels domestic."
Leonard's podcast partner, Richard Griffith, largely agrees but echoes Plumtree's view that the absence of the burly South African packs has stripped Super Rugby of something the Australians and Kiwis can't provide. "Playing a South African team was always a good test of the tight five battle," he says. "It was closer to Test match rugby. Now it sometimes feels like basketball: you have a turn, then we'll have a turn. It's a bit chaotic. I wonder how that might impact the Wallabies and All Blacks down the road."
For now at least, the Springboks will retain their place in the Rugby Championship alongside Argentina. But for how long? Talk of a move north into an expanded Six Nations has gained traction.
Harry Jones, of the Roar Rugby podcast, says "that would hurt New Zealand and Australia a lot more than it would South Africa. We've seen the All Blacks pack get beaten up by European teams recently. The move away from Super Rugby has been good for South Africa. I don't think Australia and New Zealand realised what they'd be missing out on."
A 2014 study polling 2,000 British divorcees found that 54% regretted their decision five years on. We haven't reached that point yet in the unravelling of what was once rugby's most formidable polyamorous relationship. Some, like Plumtree, have already felt the sting of this separation. Whatever happens from here the flavour profile of southern hemisphere rugby will never be the same. One day, if Six Nations beckons, South African meat might be entirely absent from the table.