Smith: Southgate has shown his clinical side
England are preparing for their first major final since 1966, and Sky Sports' Alan Smith believes Gareth Southgate's side showed a different side to their character to defeat Denmark at Wembley…
Nothing comes without struggle and adversity. For the first time in the tournament, we went a goal down and I suppose that was going to happen at some point.
England needed to show a different side to their character to try to keep their composure. It was tough at times but it didn't take too long before they struck back.
It was important to get the equaliser before half-time. It was a special night for everybody involved and one that they'll remember for the rest of their lives, with the noise inside that stadium.
These are top-class players who've played in front of some packed houses, but that would've surpassed anything.
I'm not saying reaching the final is more significant for us; Italy will say the same thing given the way they suffered during the pandemic. Just seeing that social interaction again and crowds of people with a common interest and passion, cheering their heroes, it was a wonderful sight.
It was a spine-tingling one. I wasn't in the stadium last night, but just watching it on the telly, you can't quite believe it. The England and Italian players will be feeling it again on Sunday and it might just go up a notch. That's when you do have to concentrate on your individual jobs and not play the occasion.
It'll probably be the highlight of my commentating career on Sunday. To cover England in a final at Wembley, it doesn't get much better than that. I cannot wait.
Grealish switch showed another side to Southgate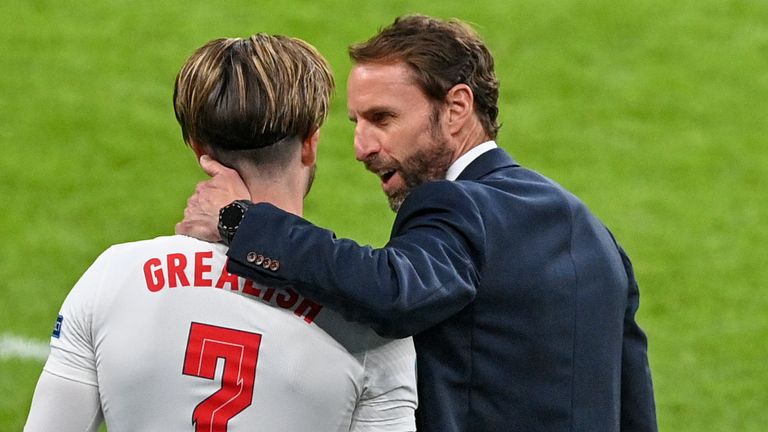 It was the right decision to take Jack off as we ended up winning.
I'm sure that Gareth after the game, amongst all the euphoria, had a quiet couple of minutes with him to explain his reasoning, and I'm sure he'd have accepted it. As hard as it would've been to take at the time, it was done purely for tactical reasons, and those tactics paid off.
It showed a side to Southgate that many people thought he didn't have – that hard, clinical side. If something needs to be done, he'll do it, no matter who he's doing it to. Grealish has been a fans' favourite with calls for him to start every game, but Southgate hasn't been swayed by that.
He might just have another big part to play on Sunday, and that will do for him I'm sure.
Saka proves it again on the big stage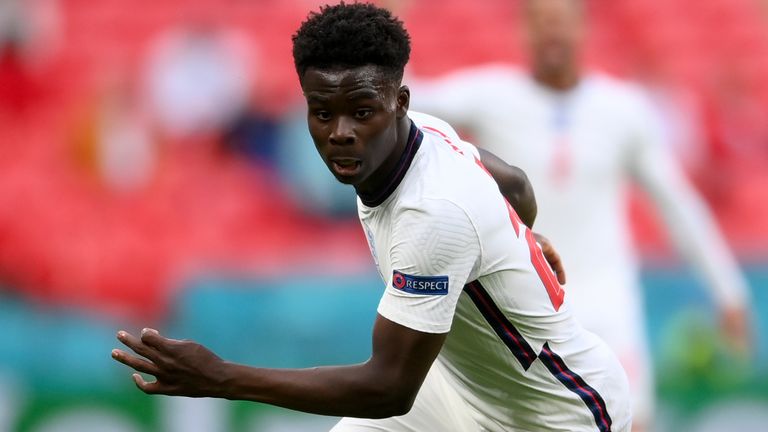 I've spoken about Bukayo Saka a few times, and he's got ice in his veins. Nothing affects him.
When you go out onto the pitch and sing the national anthem, you're bound to have butterflies, but once the whistle goes, he just wants the ball all the time. The stuff he does with it is fantastic and the runs he makes off the ball for the equaliser was absolutely brilliant.
He's become one of the jewels in the England crown. We've got a few in there, but for one so young, he defies belief at times.
Luis Enrique was speaking about the 18-year-old Pedri the other day, saying how he couldn't understand how a boy so young could do what he does on the pitch, and Saka is the same.
How he produces what he does as a teenager. You don't peak until your mid-20s, but if he's got all that improving to do between now and then, he's going to be one heck of a player.
How important is Kane for England still?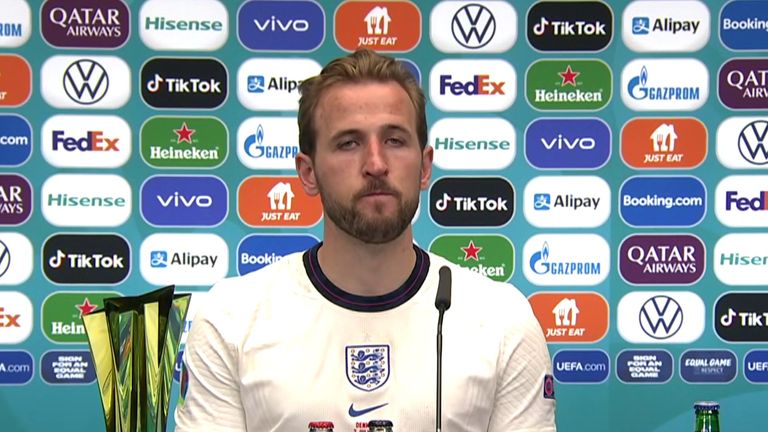 Harry Kane is one of the best penalty-takers out there but it just goes to show that pressure can get to anybody because he didn't strike it particularly well. Normally he hits his penalties quite a bit harder than that. When Schmeichel parried it back, he must have been so relieved. It was a gift so he'd have tucked it away with a lot of glee.
You saw the look on his face afterwards with the sheer emotion coming out afterwards. He's playing superbly again and is playing back to something like his best.
His general play, his movement and the way he shifts his body when a defender is trying to get the ball and his first touch is second to none.
It's a massive boost for England to have their captain flying again.
Sterling for Player of the Tournament?
He's got a massive shout. Goals speak volumes, and he's got them. He'd have loved to have claimed the one last night but he couldn't quite manage it. Getting into dangerous positions is what he's done all tournament. It's what he's done so often for Manchester City.
I know his club season didn't end great for him but maybe that's worked in England's favour. He's been hungry, he's looked energised and he flew out of the traps last night.
He started like a house on fire and he pretty much continued it. He's had a magnificent tournament and he'll be looking to end it in a similar way and to cap an unforgettable summer with England lifting that trophy.
Drink it in… England are in a major tournament final for the first time since 1966 after their extra-time win over Denmark at Wembley in semi-final of Euro 2020.
Kate Burlaga is joined by Rob Dorsett, Pete Smith and Nick Wright to discuss an historic night, and whether this 'new England' side can go all the way against Italy on Sunday.