ICC revenue deal set to overlook chance to grow game in favour of enriching richest | Geoff Lemon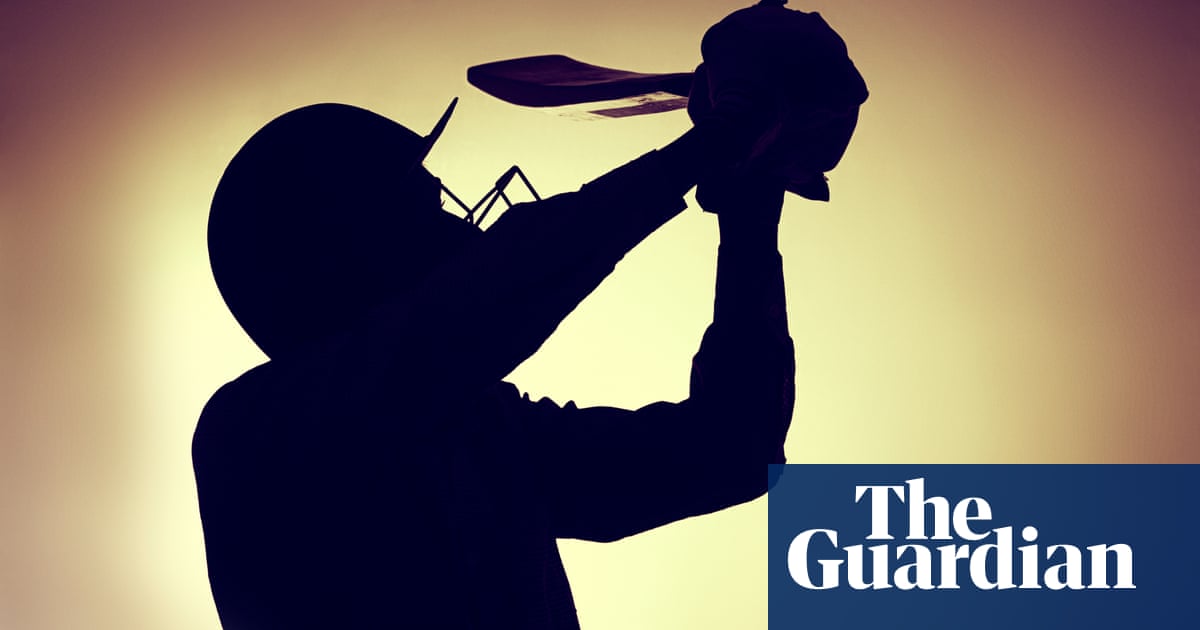 When India's cricket board first tried to take hold of International Cricket Council finances in 2014, it enlisted support. The BCCI was flanked in the attempt by Cricket Australia and the England and Wales Board – the so-called Big Three arguing that as the dominant financial entities in the international game, they should divide the proceeds between themselves.
The attempt only ended with change inside Indian cricket, when reformist administrator Shashank Manohar ousted a tainted predecessor. But Manohar is long gone, and today's cronies have an appetite awakened by a reported new four-year broadcast deal for ICC events worth north of US$3bn, an increase of more than threefold per year. As any kid watching cartoons knows, henchmen are expendable as the stakes rise. This time the BCCI is going solo, carving out Australia and England along with everyone else. This time the attempt will succeed.
Since March the BCCI has been lobbying other boards to accept a new financial model, notionally drawn up by the ICC. But the ICC has no independent power, it is only a collective: a dozen full member nations plus 94 associates. Which really means the ICC takes instruction from India as the game's lone financial superpower. The BCCI plan is that out of those 106 nations, India should receive 38.5% of all revenue. England, Australia and Pakistan would get around 6%, other full members 2% to 5%, while every associate nation between them – countries by definition "where cricket is firmly established and organised" – would get 11%.
Thanks to the overall broadcast rights increasing, most countries will still get a pay rise compared to their previous allocation, even as their proportion of the whole declines. That is why there won't be much inclination to resist when the national representatives on the ICC board hold a vote on the proposal at their next meeting in June. More money is more money, and fighting the most powerful board is not in anyone's interest.
Like most simplistic self-service, the BCCI's argument makes sense at a glance. The recent broadcast sale was split across global regions, with most of the value coming from the Indian rights. If most income flows from India, shouldn't most profit return the same way? But the BCCI is not India. It is a cabal of wealthy men who enjoy the influence and glory of being close to cricket. A board runs a team, not a country. The organisation has contributed long term to building cricket's popularity, but the value of India's broadcast market is fundamentally down to a huge population and a growing economy – not things for which a board deserves credit.
In any case, despite its corporate termite infestation, international sport is not a system of investors and dividends. It is symbolism and inspiration. It has commercial imperatives, but the bodies that organise it are at their foundation supposed to be altruistic. The point of sport is enjoyment and renewal of enjoyment. Their mission is first the care and then the growth of the game, a virtuous cycle of making it available to players who it might serve well and who might serve it in turn.
Dividing collective income should not be about desserts but a doctrine of need. Where is an amount of funding going to be most useful? Bear in mind that the $3bn ICC deal is only for World Cups and other global events. The BCCI is expecting another $3bn soon for its next set of bilateral broadcast rights, covering series against visiting teams that come to play India, and it recently sealed $6bn in rights for its domestic Indian Premier League.
On projection, the new ICC division would mean $231m a year for the BCCI, compared to $37m for CA, $26m for the Bangladesh board, $18m for Cricket Ireland, and $67m for the 96 associate nations in their entirety – on average $714,000 each. A few extra million to Ireland, for instance, could revolutionise its cricket existence. Subsidise Test series. Fund contracts to keep talented players. Invest in local leagues to keep lifting standards at home.
For India, even that huge allocation means little in the scheme of its wealth. It does have more constituents than anyone else, but little chance they will benefit. It has a board that loves making money and hates spending it. Its top national contracts are still lower than Australia's or England's. The IPL salary cap is one tenth of its broadcast deal. Domestic player pay remains paltry. Dire stadium conditions and ticketing treat spectators as worthless. Where the spending flows is luxury travel and accommodation for the suits that follow the team, staging dinners, gladhanding politicians, basking in the field's reflected glow.
Nobody wants cricket to become a raft of client states, waiting for each year's disbursement from the few profitable teams. The reality though is that several full members fit this description already, while every associate is built on amateurs and volunteers. We could be seeing an era-defining investment in emerging countries, parcelled with ICC administrative support to help them build towards sustaining themselves. Instead we will see a huge missed opportunity to grow the game in favour of enriching the richest.
Even dismissing the idea that the BCCI should behave in the interests of others, this move is against its own interest. World Cups can't be played with one team. Sport marketability relies on credible opposition. Cricket has always had a scant number of nations, who now have to contend with IPL feeder leagues plucking their best players and eating up the calendar. It's circular: the more the BCCI fattens Indian cricket at the expense of the rest, the fewer competitive opponents there will be. The World Cup broadcast value it wants to gobble up will be worth less every time.
Which makes no difference. Some might be forgiven for getting the impression that the BCCI might be an arm of prime minister Narendra Modi's BJP government. Modi previously ran the state Gujarat Cricket Association with longtime party president and minister Amit Shah, and the latter's son Jay Shah became Association secretary by the age of 25 and BCCI secretary by 31. The signature achievement of father and son in their time at Gujarat was building the vast Ahmedabad stadium and naming it after Modi. Learn from the brazenness: no criticism will make the current BCCI back down from its overblown sense of entitlement, a determined performance of might being right. In the eternal manner of those who have everything, the only concern from the top of the pile is how to add more.