England fans held in buses for own safety after Napoli Ultras threat
Hundreds of England fans were kept in buses and driven around Naples for their own safety before Thursday's Euro 2024 qualifier with Italy, Sky Sports News has been told
The UK Football Policing Unit, working closely with their Italian counterparts, were made aware of a "credible threat" from Napoli Ultras, directed towards the England supporters, and so a decision was made to take as many off the streets early in case they were attacked.
Numerous England supporters have told Sky Sports News of their anger at being kept in cramped conditions on board the buses for over 90 minutes, for a journey which should have taken less than half that time had the drivers taken the most direct route to the Stadio Diego Armando Maradona.
There were also strict checks on passports and match tickets, with England fans made to hold up identification while police photographed them before they got on board the buses.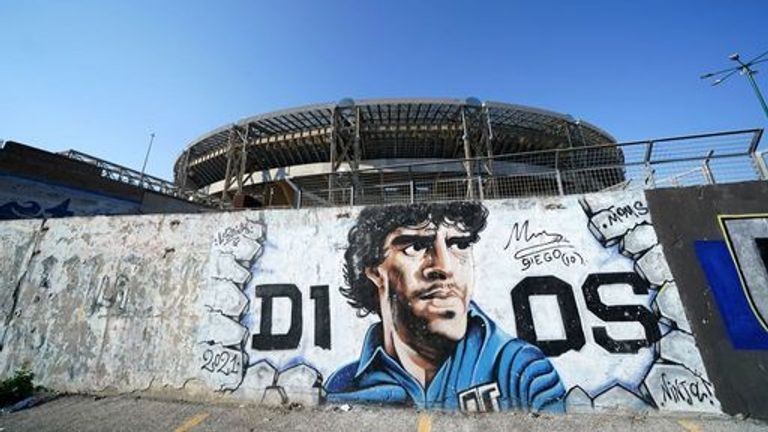 Sky Sports News discovered the police intelligence pre-match suggested there was little appetite for trouble from local fans, but that changed when one England supporter unfurled a flag taunting the Napoli fans over the death of their hero Diego Maradona.
The flag, which said "Diego's in a box", was widely shared on social media.
That led to Italian Ultras mobilising, ready to attack England supporters, and so the police decided to act to keep the two sets of fans apart.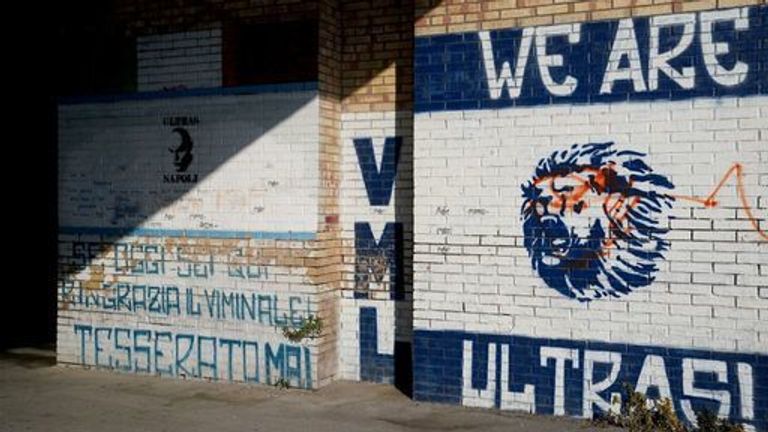 The England section of the stadium was locked down for over an hour after the game too, with supporters dropped back at their hotels around two hours after the final whistle.
The FA has launched an investigation and took swift action against the owner of the offensive flag.
"We strongly condemn the actions of the individual who travelled to Naples with a flag that had a highly offensive message on it," the FA told Sky Sports News.
"We immediately took steps to have their ticket cancelled before the match."