Another missed opportunity as Spurs' 15-year trophy wait goes on
The wait now stretches 15 years. It's 5,484 days and counting…
Tottenham's wait for a major trophy continues – they won the League Cup in 2008 – and they have now exited the FA Cup at the fifth-round stage four years in a row after defeat at Sheffield United.
And unless Spurs can pull off something special against AC Milan next week when they try to overturn a 1-0 deficit in the second leg of their round of 16 Champions League tie at the Tottenham Hotspur Stadium, another trophy-less season beckons.
'I think we missed a big opportunity'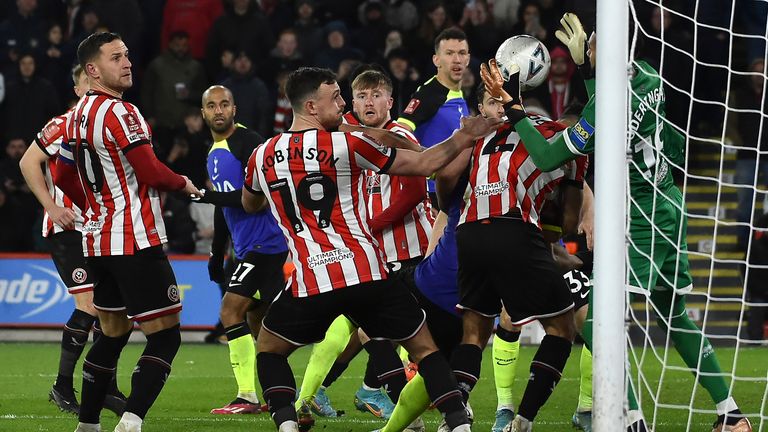 Head coach Antonio Conte missed his side's latest exit from a cup competition as he recovers from gallbladder surgery, so it was left to assistant head coach Cristian Stellini to serve up another apology to the club's fans.
He said: "I think we missed a big opportunity, and we have to apologise to the fans. There were 5,000 of them here to watch our performance and we apologise because we missed a big opportunity."
It's a story that many of those Spurs fans have heard before over the past 15 years.
There has been many a painful cup exit over the years with Spurs failing to get past the fifth round in the last five years, including last year's extra time defeat to another Championship side in Middlesbrough.
However, defeat at Sheffield United on Wednesday evening will be a difficult one to take.
Spurs make changes | Why rest Kane?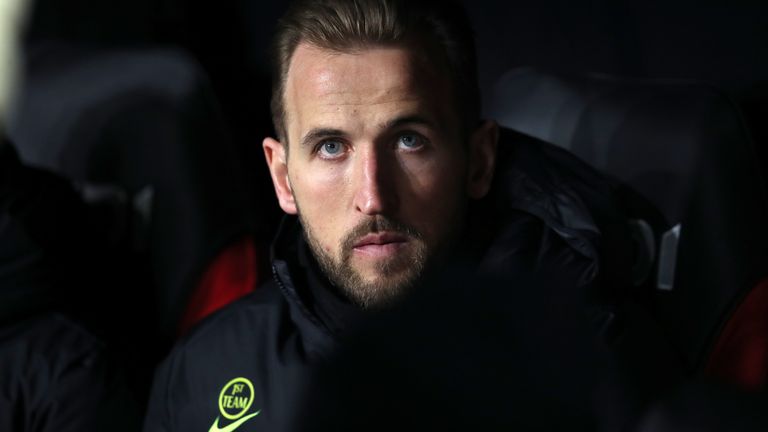 Stellini made six changes after Sunday's win against Chelsea and revealed England skipper Kane had been struggling with illness. Kane, Cristian Romero, Oliver Skipp and Dejan Kulusevski were all left on the bench.
The question has to be asked, why?
There will be a feeling that a team including the likes of Heung-min Son and Richarlison should have enough quality to beat a Sheffield United side who made eight changes of their own. There is also an acceptance of an over reliance on Kane and that he cannot play in every single game, while Stellini also revealed the England skipper had been struggling with illness.
But Spurs fans will be left scratching their heads at the absence of their talisman, in particular, in Sheffield.
With Arsenal, Liverpool, Chelsea and Newcastle just a few of the sides already out of the competition and only four Premier League sides left in the last eight, there is a sense of opportunity lost.
Kane's future back in the spotlight
Spurs' FA cup exit also puts the spotlight firmly back on Kane's future.
Senior Writer at ESPN Mark Ogden, speaking on Sky Sports News following the defeat, said Spurs can have no complaints if Kane decides he needs to leave to win trophies.
He said: "This is the eternal debate with Harry Kane as to whether he stays at Tottenham, his boyhood club, and has that joy of winning a trophy at Tottenham because obviously it would be a massive thing.
"Steven Gerrard made the point when he was at Liverpool. The trophies he won meant more to him because it was his club. Obviously, Kane has given immense service to Spurs and broken the goalscoring record. However, he's 30 this summer and he hasn't won a trophy yet.
"If you compare that to Marcus Rashford, he won his fourth major trophy at the weekend with Manchester United, who haven't had a great time of it in recent years but still have four trophies to show for it. Meanwhile, Kane has had a great time at Spurs and scored lots of goals, but he hasn't lifted silverware.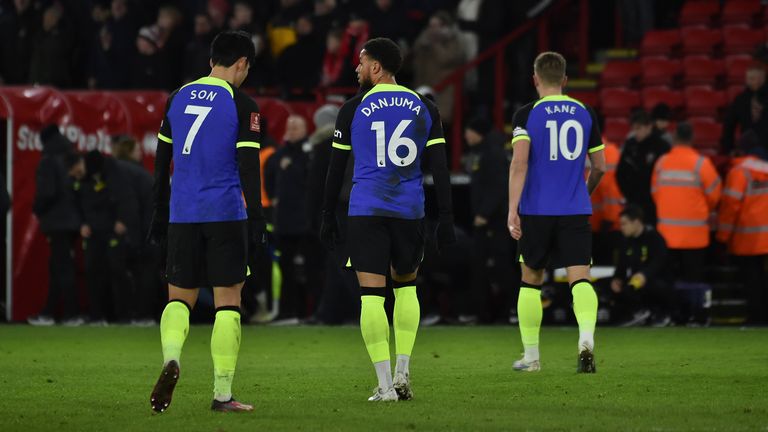 He added: "This really was a great chance for Tottenham. They are going well in the Premier League now and look in a strong position to get fourth if they can keep their form going, but the result at Sheffield United has shown us that you can never rely on Spurs to be reliable.
"That's what has happened again. They have lost to Sheffield United, albeit a good Sheffield United side, but Spurs should have been looking at this as an opportunity to get to the quarter-finals, and they haven't taken it.
"Who knows what Harry Kane will do? His contract expires at the end of next season. But if he wants to win trophies, he might have to leave Tottenham and I'm sure that is keeping him awake at night.
"It's a real tough dilemma for him because he wants to be loyal, he has been loyal, but I don't think Tottenham could complain if Kane decided he wanted to move somewhere else to win trophies."